Context
At a time when the human population is increasing and arable lands are disappearing, plant breeding has a major role to play in producing new varieties in order to feed people. Plant breeding must also rise to the new challenges of developing sustainable agriculture and maintaining biodiversity.
Plant breeding is playing an important role in the development of plant varieties for food and feed as well as for industrial uses such as fiber, fuel, shelter, and landscaping, in addition to eco-systems services and a variety of other human activities.
New varieties must meet current demands regarding yield, disease and pest resistance, quality characteristics, human health, salt or drought tolerance and suitability for sustainable plant production systems.
Plant breeding involves a variety of aspects, ranging from the molecular level and discovery and cloning of new genes to the population level and study of genetic diversity.

Aims of the pathway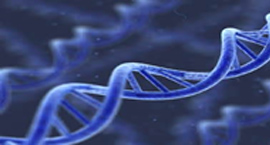 The international Plant Breeding and Genetics program will provide students with cutting-edge research-based training in Plant Breeding, Genetics and Biotechnologies. The teaching will cover the most up-to-date scientific advances on plant genomes, genetics, physiology, pathology, biotechnologies, bioinformatics and data analysis. Project-based practicals will also be proposed on model species and crops.

In addition to fundamental knowledge, students will develop specific competencies in selected fields of Plant Breeding and Genetics such as gathering and studying germplasm, markers-based selection , inclusion of "omics" information and bioinformatics tools in selection strategies, and the integration of other biotechnologies such as gene-editing in selection strategies.
The specificity of the Plant Breeding and Genetics pathway is the need to specialize in plant genetics but also to develop wide-ranging knowledge of all fields of plant biology that relate to breeding, as well as the need to consider the plant as a whole and in interaction with its environment.

Innovative and ambitious nature of the pathway
The Plant Breeding and Genetics pathway is an international and integrated pathway. It is supported by a high-level research laboratory network in plant genetics in France and abroad and by a large number of private companies with important R&D laboratories.